Microchipping Services | Veterinarian in Denville, Fairfield, and Bergen County, NJ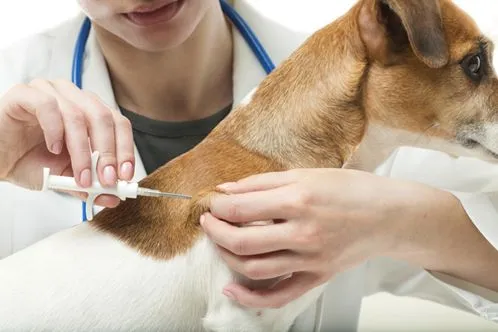 Losing your pet can be a frightening experience. As a pet owner, you want to make sure you're doing everything possible to ensure your pets remain safe and can be returned to you in case they are ever lost or stolen. If your dogs or cats wander out of your yard or if they are the victim of an accident, it becomes crucial for pet hospitals and animal shelter employees to properly identify them. If you want animal shelters or other animal hospitals to contact you in the event that your pets are found, then microchipping them is an excellent choice.
At All Creatures Great and Small Animal Clinic Denville, we offer microchipping services so you never have to worry about your pet being returned safely. We offer help to our community members in Denville, Fairfield, and Bergen County, NJ. If you want to know more about microchipping, stop by today or read on below.
What Is Microchipping?
Microchipping is the process of installing a small computer chip under your pet's skin. Microchipping provides a permanent form of identification for your pets, so in case they are ever lost, animal shelters and animal hospitals can contact you. This is especially important if your pets love to wander outside, such as an outdoor cat or a dog that is prone to escaping.
It's important to know that microchipping is not a GPS system. Pet microchips serve purely as a form of permanent identification.
Will Microchipping Hurt My Pet?
Microchipping is not painful to your pet. It is a safe procedure that can be done in under five minutes. Our veterinarian will insert the microchip in between the shoulder blades of your pets. This prevents pets from touching the microchip and ensures that it stays in place. This also prevents infection and is a less painful area of the body.
Experience Peace of Mind with Pet Microchipping
If you want to ensure your pet is never lost without identification, visit our veterinarian today and get your pet microchipped! Visit us at All Creatures Great and Small Animal Clinic Denville today to see how we can help you gain peace of mind and keep your pet safe with our microchipping and pet care services.