Nutrition Recommendations for Your Pet from Our Veterinarian in Denville, NJ
As a pet parent, you might think you know the proper nutrition for your pet, and might stick to feeding them unhealthy diets full of treats and grains. At All Creatures Great and Small Animal Clinic Denville, our veterinarian and the rest of our care team in Denville, NJ, want to help you make the right decision for your furry family member, which is why we provide nutritional recommendations for your pet! Read on below to see how we can help, and what to provide for your pet.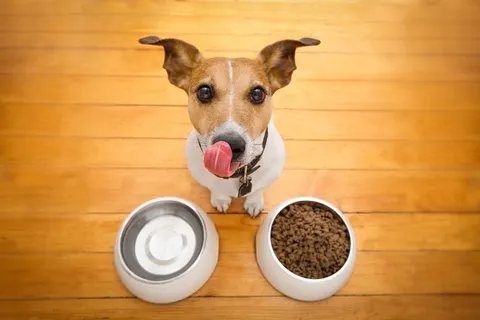 Why Is Good Nutrition Important for My Pet?
A nutritious diet is an important part of keeping your pet healthy. Just like humans, animals need a balance of nutrients to stay strong and build immunity against disease. Proper nutrition can help your pet maintain a healthy weight, have shiny fur, and plenty of energy. A poor diet, on the other hand, can lead to obesity, a dull coat, and a host of health problems.
What Should I Feed My Pet?
The type of food you should feed your pets depends on their species, age, and activity level. For example, puppies and kittens need more calories and nutrients than adult dogs and cats because they are growing so quickly. Older pets, on the other hand, may need a different diet to maintain their health as they age. If your pets are active, they may need more calories than couch potato pets.
The best way to determine what type of food and how much to feed your pets is to talk to our veterinarian.
What Are the Different Types of Pet Food?
There are many different types of pet food on the market, so it can be confusing to try to figure out which one is best for your pet.
Dry food, also called kibble, is the most common type of pet food. It is typically made of plant proteins, grains, and other fillers, and then fortified with vitamins and minerals. Dry food is easy to store and usually less expensive than other types of pet food.
Wet food is typically higher in protein and moisture than dry food. It can be a good option for pets who need to gain weight or who have trouble chewing dry food. Wet food is also easier to digest than dry food.
Raw food is a newer type of pet food that has become popular in recent years. Raw food diets are based on health claims that eating raw carnivorous diets is beneficial for pets, although more studies are needed.
Get Pet Nutrition Help today
Call us today at All Creatures Great and Small Animal Clinic Denville, so we can help you figure out the best diet for your pet!